This weeks Creative Writing exercise was to utilise this phrase taken from the David Gilmour song.
Facebook this morning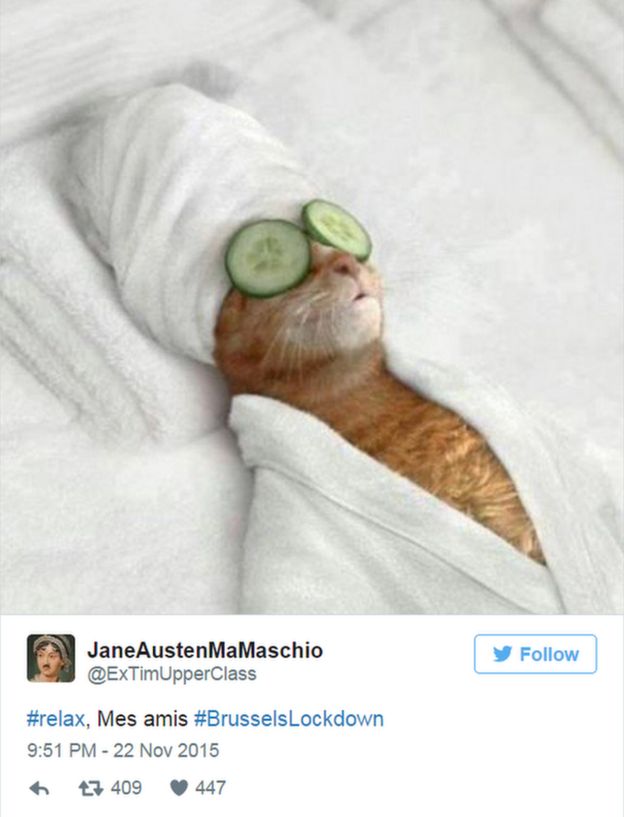 is full of Belgian cats
posing
cucumbered eyes
snuggled in a health spa bathrobe
the epitome of an enforced weekend's laziness
the usual pet madness politicised.
Pictures flash by
friends new décor
friends holidays
reunion tales
then dancing right in front of me
Fred Astaire
a real cool cat
in white top hat and tails
tapping his cane.
I click
he morphs
to Rita Hayworth,
Judy Garland,
Gene Kelly
Hollywood greats from a golden era
all mashed up now
the Big Band sound replaced
by Ronson's "Uptown Funk".
© 23rd November 2015
#brusselslockdown
Cucumbered Cat: http://ichef.bbci.co.uk/news/624/cpsprodpb/3108/production/_86825521_cats4.png
More Cats: http://www.theguardian.com/world/2015/nov/22/national-emergency-belgians-respond-with-cats?
Watch the Video: Uptown Funk - Old Hollywood Mashup Posted by Trini Lulz on Thursday, 19 November 2015